Legislation for a 5p levy on plastic shopping bags is expected to be included in the Queen's Speech, with shoppers in England being expected to pay for carrier bags from Autumn next year.
The plan, aimed at reducing litter and protecting the environment, was announced at the Lib Dem conference last year.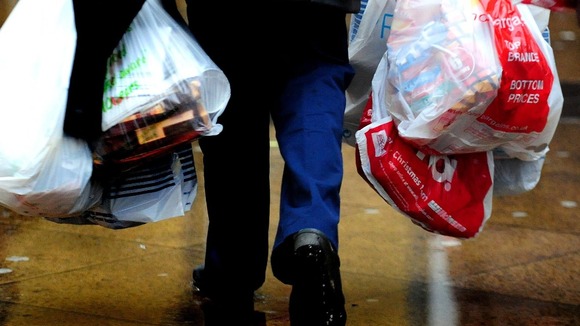 It follows the success of a similar scheme in Wales where a 5p charge reduced the number of carrier bags given out in the country by 75%.