The director of Amnesty International UK said she was "forcefully" shoved by a Chinese embassy official during a ceremony to remember protesters killed in one of China's bloodiest crackdowns.
Survivors of China's Tiananmen Square crackdown joined human rights campaigners to lay flowers outside the Chinese embassy in central London to mark the 25th anniversary of the event.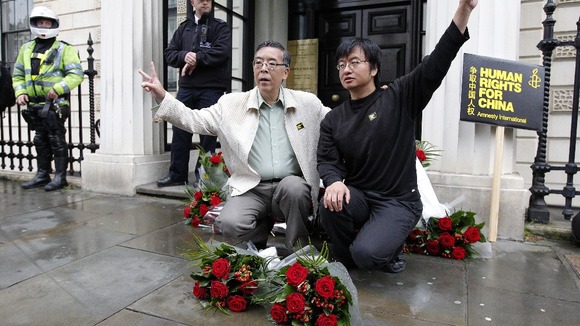 Speaking afterwards outside the embassy, director of Amnesty International UK Kate Allen said: "One of the embassy officials shoved both of us very forcefully in the back so that we both flew into the journalists and photographers standing behind us [...] I think they've shown their true colours."