David Cameron has issued a fresh warning to Russia over Ukraine ahead of meeting president Putin tomorrow.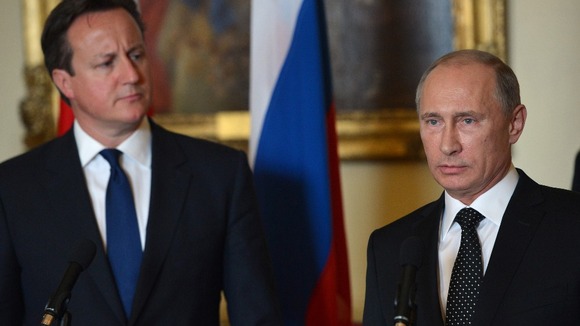 Speaking from Brussels at the first G7 summit without Russia for 17 years, Mr Cameron said: "The G7 should send a clear message of support to Ukraine and a united message to President Putin that he needs to engage with the Ukrainian government to find a diplomatic solution to the crisis.
"That's what I'll be saying to President Putin myself tomorrow. This is the first summit without Russia since the 1990s. And until they change course, they need to understand that they will face continuing isolation and no seat at the table."
The G7 leaders effectively expelled Russia from the annual gathering, which Mr Putin had been due to to host in Sochi, following its incursion into Crimea.
Cameron and Putin are due to meet tomorrow in Paris ahead of the D-Day 70th anniversary commemorations on Friday.