China's foreign ministry has accused the US of making "irresponsible remarks", after the White House issued a statement calling on the government to account for those who were killed, were detained or went missing during and after the Tiananmen Square protests.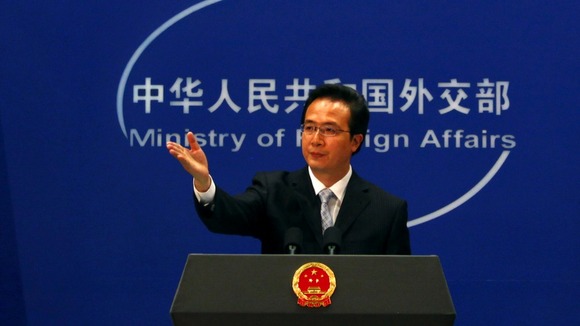 In a statement to reporters, foreign ministry spokesman Hong Lei asked westerners to "respect China's judicial sovereignty", and expressed their "firm opposition" to those who put down China's authority. He added that people were "exhausted" listening to "old news".
Mr Hong said: "What China has achieved in human rights is practical and reasonable." Responding to journalists, he said "it means that our policies in regards to human rights are correct".