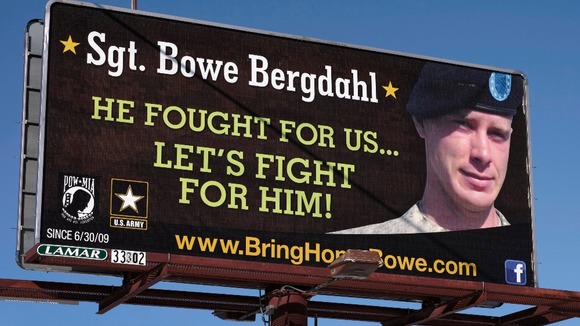 The US Army may still pursue an investigation that could lead to desertion or other charges against Sergeant Bowe Bergdahl, who was freed from five years of Taliban captivity in a prisoner exchange last weekend, General Martin Dempsey, chairman of the Joint Chiefs of Staff said.
Speaking publicly for the first time about the case, Gen Dempsey said he does not want to prejudge the outcome of any investigation or say anything that might influence a commander's decision.
But he said US military leaders "have been accused of looking away from misconduct, and it's premature" to assume they would do so in Sgt Bergdahl's case, despite the soldier's five years as a Taliban prisoner.