A wrecked blue car thought to be an Audi lay across a central reservation next to traffic lights close to the Lee Valley Ice Centre, after a man was killed when a car collided with a night bus in east London.
The N38, with destination of Walthamstow Central on the front, stood nearby, its left front corner crumpled and its right side angled into a grassy verge.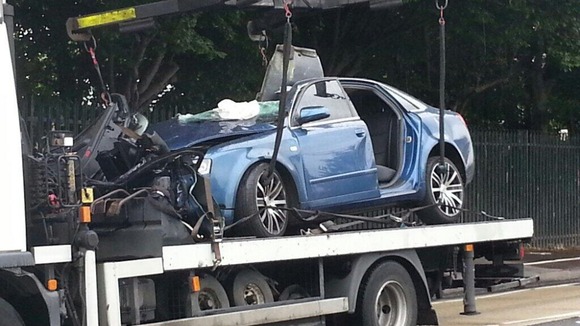 Police said that no one had been arrested and inquiries into the cause of the collision were taking place.