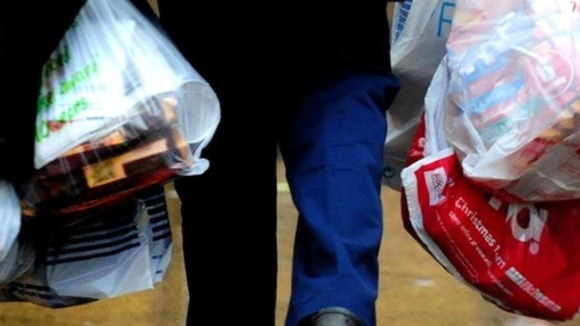 A 5p charge on single-use carrier bags will be introduced in England in October 2015 in a bid to cut down on litter, it was announced in the Queen's Speech.
However, small retailers will be exempt from the charge, to prevent imposing burdens on start-up businesses, the Government said.
Supermarkets handed out more than 7 billion single-use carrier bags in England in 2012.
The move follows success of a similar scheme in Wales where a 5p charge reduced the number of carrier bags given out in the country by 75%.
Northern Ireland has also brought in a charge and Scotland is set to do so this year.