Rolf Harris' elder brother today told a court that claims the entertainer groped a make-up artist were "ridiculous".
The former Animal Hospital presenter faces 12 counts of indecent assault on four women between 1968 and 1986.
The make-up artist who claims he groped her has given evidence as a prosecution witness, but is not named in the charges.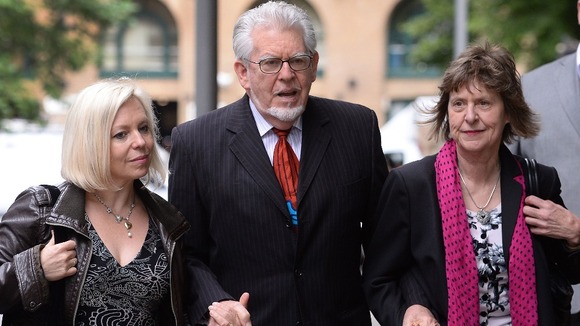 She said the incident with Mr Harris happened when he was making a programme in Australia in the mid-1980s.
Mr Harris' brother Bruce, 90, gave his evidence to Southwark Crown Court via videolink from Australia.
Asked about the claims that his younger brother had put his hands in the make-up artist's shorts, Mr Harris said: "That's ridiculous. He would never do that and I wouldn't let him do that, and he knew I wouldn't let him do that. That's just not possible."