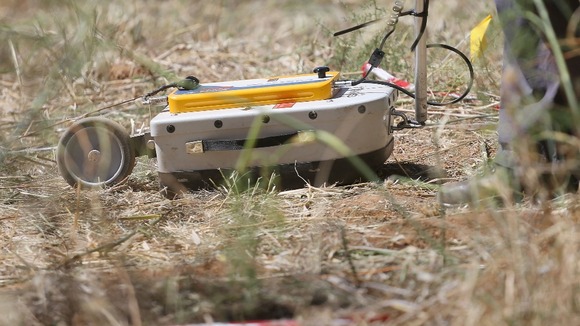 A patch previously examined in the search near Praia da Luz has been scanned again with ground-penetrating radar equipment to probe for disturbed earth.
It was moved along the ground by a woman dressed in black, accompanied by a man who had scanned the area earlier.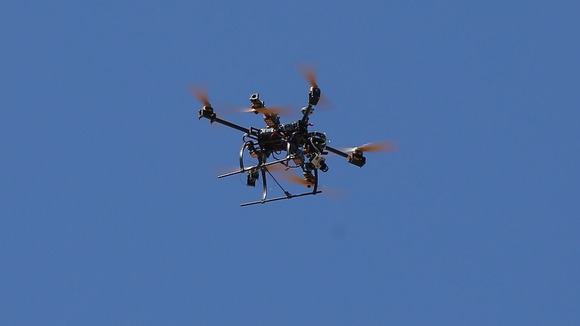 The device uses radar pulses to take images of the subsurface of the ground to check for any anomalies.
It can be used to check for disturbances in a variety of substances, including rock, soil, ice and fresh water. It can also detect voids and cracks in buildings and under pavements.
Local forestry workers have been clearing large areas of undergrowth within a scrubland search near the resort where Madeleine McCann went missing in 2007.