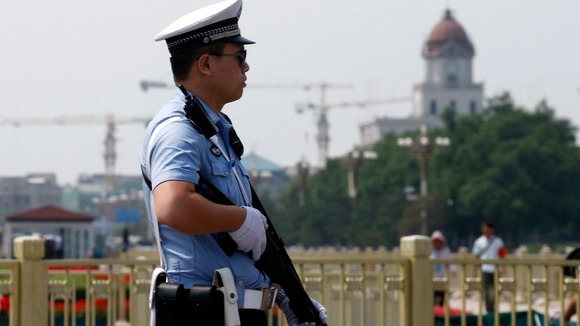 Beijing is shrouded in a blanket of heavy security today on the 25th anniversary of the bloody military clampdown on pro-democracy protests, in a preemptive operation designed to prevent any attempts to commemorate the event on Tiananmen Square.
Scores of police and paramilitary troops patrolled the vast plaza in the city's heart and surrounding streets, stopping vehicles and demanding identification from passers-by.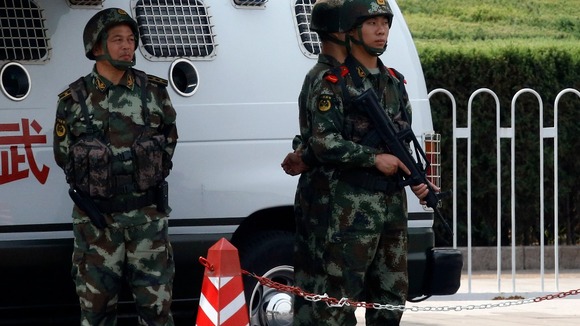 Dozens of activists, dissidents and other critics have already been detained by police, held under house arrest or sent out of the city.