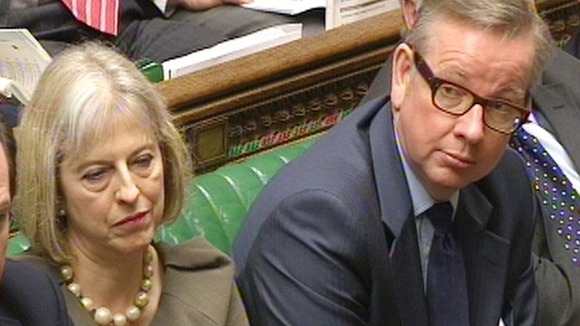 By Tom Bradby: Political Editor
From the Government's point of view, too much of today's news agenda has been taken up discussing the spat between Theresa May and Michael Gove.
Theresa May is much-beloved on the Tory right, seen as a big success as Home Secretary and is leading the current polls for potential future leader of her party.
Michael Gove is very close to David Cameron and is leading - in Tory terms - critical education reforms.
They're both effectively unsackable members of the Cabinet.
If that wasn't the case, I think David Cameron would be thinking about sacking them for this extraordinary case of ill-discipline at a terrible time for the Government.