David Cameron has promised to target key sectors of the Russian economy if Vladimir Putin does not take steps to resolve the crisis in eastern Ukraine.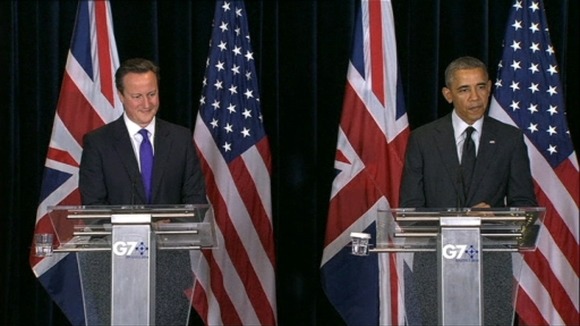 Speaking alongside Barack Obama at a G7 press conference, the Prime Minister described Russia's actions as "totally at odds with the values of this group of democracies".
He added that the Russian President had to "recognise the legitimate election" of the new Ukrainian President, Petro Poroshenko and stop Russian support for separatist groups in eastern Ukraine.
"If these things don't happen then sectoral sanctions will follow. The next month will be vital in judging whether President Putin has taken these steps," Mr Cameron said.