Canadian Prime Minister Stephen Harper has paid tribute to the three police officers who were killed and the two others who are wounded after being shot by a fugitive gunman in Brunswick, Canada.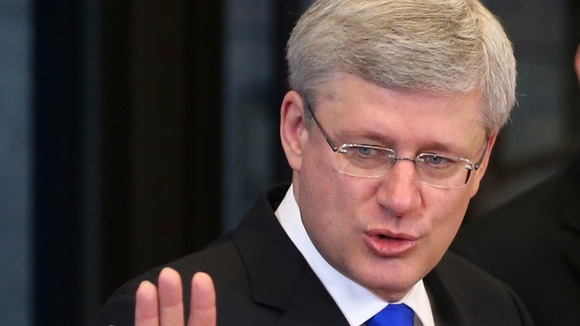 He said in a statement: "On behalf of all Canadians, Laureen and I offer our deepest condolences to the families, colleagues and friends of those affected by this tragedy. We also offer our prayers for the speedy recovery of those injured.
"This violent incident is a stark reminder that our men and women in law enforcement put their lives on the line in Canada every day to protect our citizens and communities.
"The sacrifice of these brave officers will be honoured and remembered.
"Our thoughts are with their families and loved ones in their time of need. This is a sad time for the people of Moncton, the people of New Brunswick and for Canada."
Watch: Residents urged to stay indoors during police manhunt