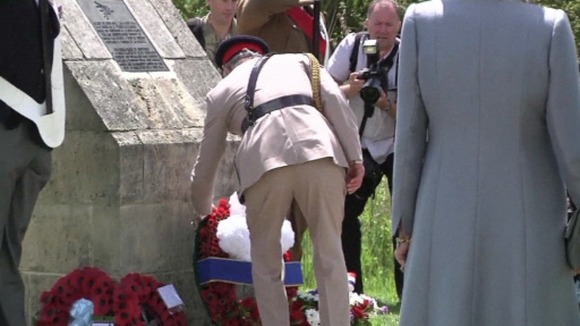 The Prince of Wales, accompanied by the Duchess of Cornwall, laid a wreath at Pegasus Bridge in Ranville, where British soldiers began the invasion after landing in gliders at 00.16am on June 6, 1944.
His hand-written note on the wreath said: "In ever-grateful remembrance of your service and sacrifice, Charles."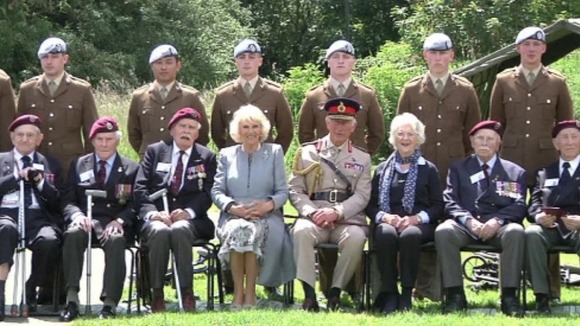 Cyril Cook, 91, a former lieutenant with the 12th Yorkshire Parachute Battalion, was amongst those dropped into France on D-Day.
After speaking to Charles today, Mr Cook, from Chester, said: "People often ask 'weren't you afraid?' What a stupid question!
"Of course we were afraid. But it was a job and you just got on with it."