View all 15 updates ›
Final polls have Tories 'comfortably ahead' in Newark
They've started counting the votes here in Newark under the dome of the Great Chapel at Kelham Hall.
It's a wonderfully dramatic setting; usually these things happen in shabby leisure centres.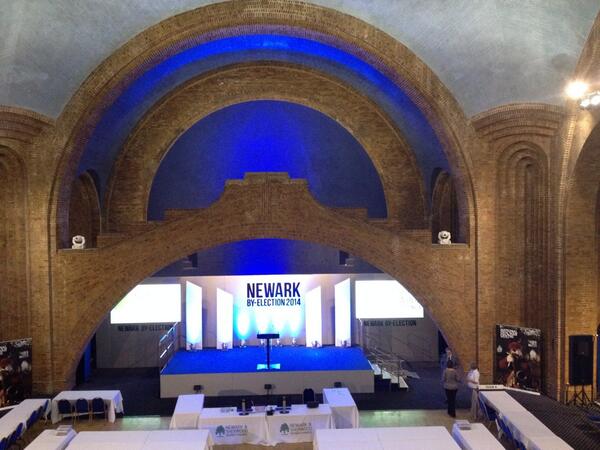 The final poll, by Survation, makes for a less dramatic sight.
It puts the Conservatives comfortably ahead on 42%, Ukip on 27%, Labour on a creditable 22% and the Lib Dems on a deposit-threatening 4%.
We expect a result in the early hours of the morning.
More top news
Persistent rain will affect much of Northern Ireland, Southern Scotland and Northern England for much of the day.

The 74-year-old Prisoner Cell Block H actress will face court next month charged with the indecent assault of a 13-year-girl in the 1980s.

The PM will promise today to unmask the corrupt offshore companies that are buying up luxury London properties using "plundered cash".