View all 15 updates ›
Final polls have Tories 'comfortably ahead' in Newark
They've started counting the votes here in Newark under the dome of the Great Chapel at Kelham Hall.
It's a wonderfully dramatic setting; usually these things happen in shabby leisure centres.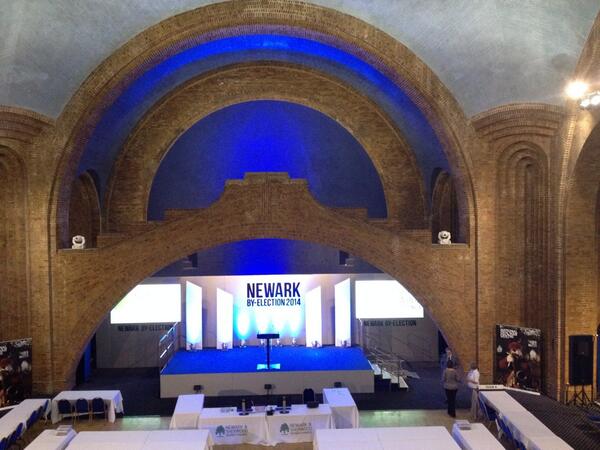 The final poll, by Survation, makes for a less dramatic sight.
It puts the Conservatives comfortably ahead on 42%, Ukip on 27%, Labour on a creditable 22% and the Lib Dems on a deposit-threatening 4%.
We expect a result in the early hours of the morning.
More top news
The Queen was in reflective mood this Christmas, choosing reconciliation as her theme and taking a quite direct personal approach.

Quickly turning cold this evening with a widespread frost developing under clear skies, some fog patches too.

The Queen says she is "deeply touched" by the "selflessness" of medical staff fighting the Ebola outbreak in her annual Christmas speech.