View all 15 updates ›
Final polls have Tories 'comfortably ahead' in Newark
They've started counting the votes here in Newark under the dome of the Great Chapel at Kelham Hall.
It's a wonderfully dramatic setting; usually these things happen in shabby leisure centres.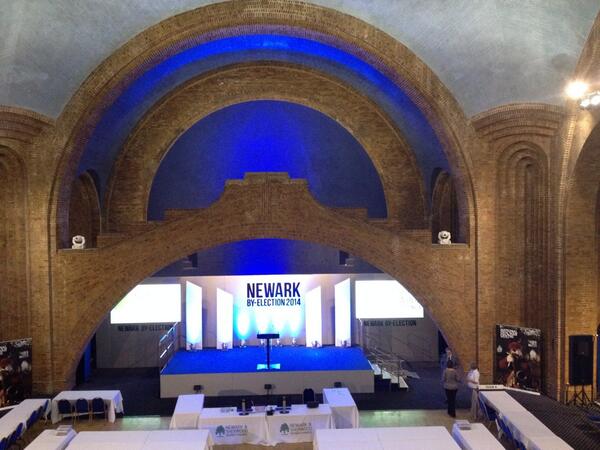 The final poll, by Survation, makes for a less dramatic sight.
It puts the Conservatives comfortably ahead on 42%, Ukip on 27%, Labour on a creditable 22% and the Lib Dems on a deposit-threatening 4%.
We expect a result in the early hours of the morning.
More top news
With the first aid supplies reaching Nepal, the relief effort in the country has begun following the devastating earthquake.

David Cameron is to put working people "front and centre" of his economic plan our economic plan" if the Conservatives win the election.

Nearly 38,000 runners will hope to complete Sunday's London Marathon making it the biggest event in its 35-year history.