View all 15 updates ›
Final polls have Tories 'comfortably ahead' in Newark
They've started counting the votes here in Newark under the dome of the Great Chapel at Kelham Hall.
It's a wonderfully dramatic setting; usually these things happen in shabby leisure centres.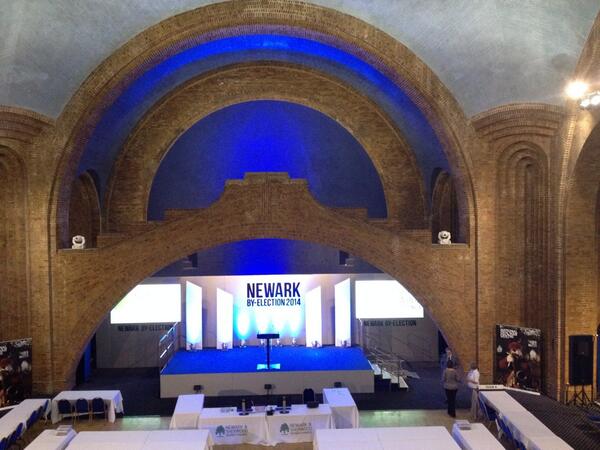 The final poll, by Survation, makes for a less dramatic sight.
It puts the Conservatives comfortably ahead on 42%, Ukip on 27%, Labour on a creditable 22% and the Lib Dems on a deposit-threatening 4%.
We expect a result in the early hours of the morning.
More top news
A search is underway for two brothers, aged 1 and 2, who were in their babysitter's car when it was stolen in California.

Officers said the girls were approached during separate incidents earlier this week in south London - possibly by the same suspect.

Ofcom is proposing automatic compensation for poor broadband or landline service - but what could you be eligible for?