View all 15 updates ›
Final polls have Tories 'comfortably ahead' in Newark
They've started counting the votes here in Newark under the dome of the Great Chapel at Kelham Hall.
It's a wonderfully dramatic setting; usually these things happen in shabby leisure centres.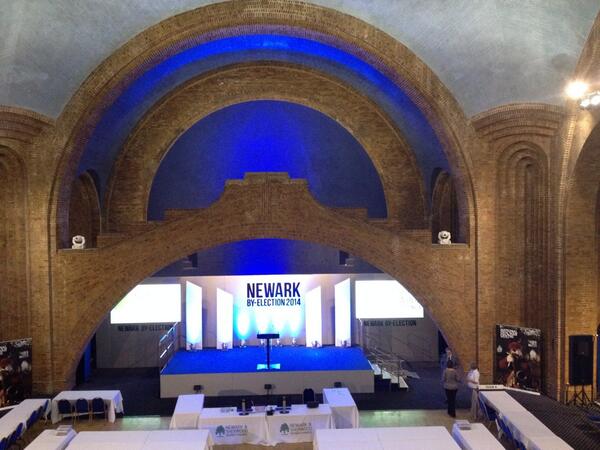 The final poll, by Survation, makes for a less dramatic sight.
It puts the Conservatives comfortably ahead on 42%, Ukip on 27%, Labour on a creditable 22% and the Lib Dems on a deposit-threatening 4%.
We expect a result in the early hours of the morning.
More top news
Across the country people are pledging to run 3.7 miles in memory of Matt Campbell who died while taking part in the London Marathon.

Prince William said there's "three times more to worry about" as he left the hospital. But what are the joys and concerns of a third child?

The 23-month-old continued breathing after life-support was withdrawn and doctors agreed to give him oxygen and water, his father said.