View all 15 updates ›
Final polls have Tories 'comfortably ahead' in Newark
They've started counting the votes here in Newark under the dome of the Great Chapel at Kelham Hall.
It's a wonderfully dramatic setting; usually these things happen in shabby leisure centres.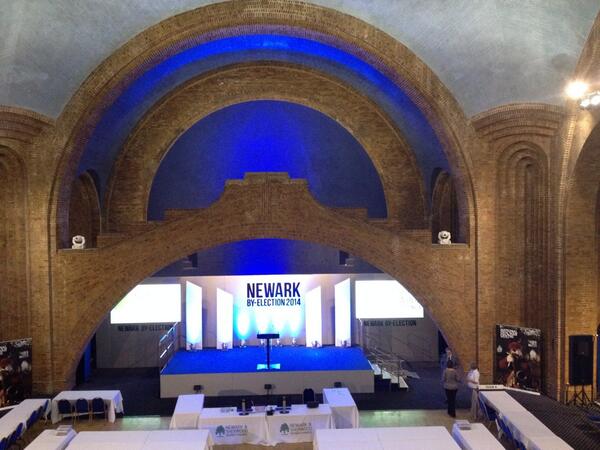 The final poll, by Survation, makes for a less dramatic sight.
It puts the Conservatives comfortably ahead on 42%, Ukip on 27%, Labour on a creditable 22% and the Lib Dems on a deposit-threatening 4%.
We expect a result in the early hours of the morning.
More top news
A gas cylinder exploded in the Spanish coastal town of Velez-Malaga.

The car Mark Ross was travelling in was towed by police, but a kind police officer went out of his way to drive him to be with his family.

French police have fired tear gas and water cannons on protesters defending migrants in the Calais 'jungle' camp.