View all 15 updates ›
Final polls have Tories 'comfortably ahead' in Newark
They've started counting the votes here in Newark under the dome of the Great Chapel at Kelham Hall.
It's a wonderfully dramatic setting; usually these things happen in shabby leisure centres.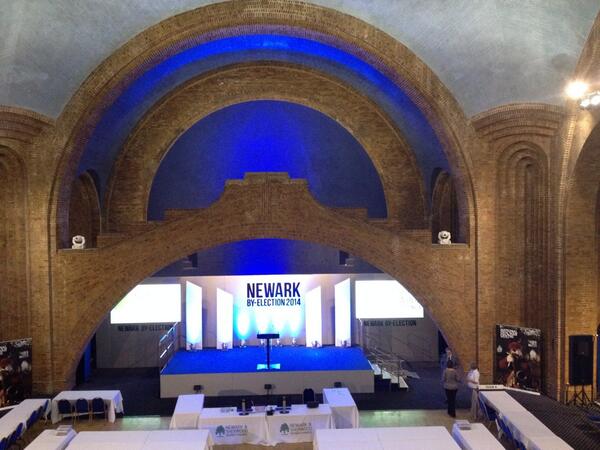 The final poll, by Survation, makes for a less dramatic sight.
It puts the Conservatives comfortably ahead on 42%, Ukip on 27%, Labour on a creditable 22% and the Lib Dems on a deposit-threatening 4%.
We expect a result in the early hours of the morning.
More top news
Madonna says she still cannot bring herself to watch footage of the moment she fell on stage while performing at the Brit Awards.

Ed Miliband has pledged to give zero-hours workers the right to convert their contract into a regular job after three months.

More than 100 leaders have declared their support for a Conservative-led government, warning a Labour would "put the recovery at risk".