View all 15 updates ›
Final polls have Tories 'comfortably ahead' in Newark
They've started counting the votes here in Newark under the dome of the Great Chapel at Kelham Hall.
It's a wonderfully dramatic setting; usually these things happen in shabby leisure centres.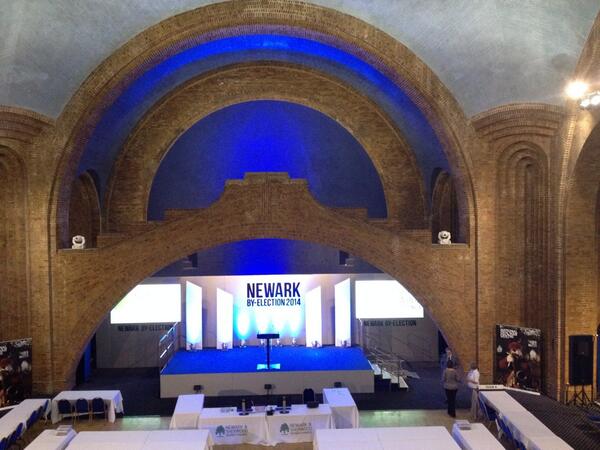 The final poll, by Survation, makes for a less dramatic sight.
It puts the Conservatives comfortably ahead on 42%, Ukip on 27%, Labour on a creditable 22% and the Lib Dems on a deposit-threatening 4%.
We expect a result in the early hours of the morning.
More top news
Harry Brust was first prescribed the drugs to treat a skin condition as a child - but it led to him becoming addicted to heroin.

Low pressure will keep the weather cloudy and wet for many areas overnight.

MPs defeat Labour amendment on 1% cap on annual rises after the Government earlier confirmed the policy would stay after double u-turn.