View all 15 updates ›
Final polls have Tories 'comfortably ahead' in Newark
They've started counting the votes here in Newark under the dome of the Great Chapel at Kelham Hall.
It's a wonderfully dramatic setting; usually these things happen in shabby leisure centres.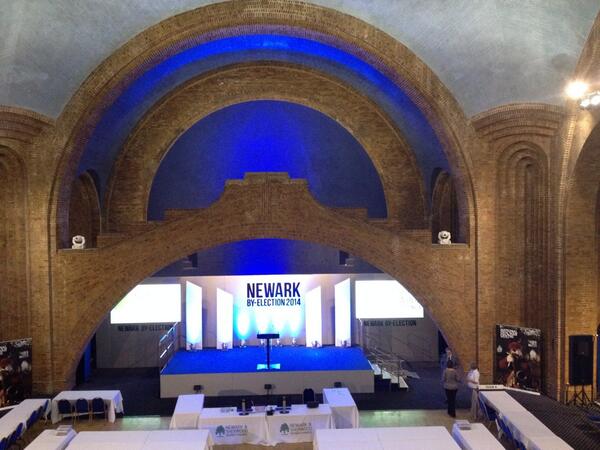 The final poll, by Survation, makes for a less dramatic sight.
It puts the Conservatives comfortably ahead on 42%, Ukip on 27%, Labour on a creditable 22% and the Lib Dems on a deposit-threatening 4%.
We expect a result in the early hours of the morning.
More top news
Nurses had flagged up anxiety about the policies in 1991 and 1992.

It came as the US President said he would stop migrant family separations on America's borders.

A report found that more than 450 patients at the Gosport War Memorial Hospital had their lives shortened.