View all 15 updates ›
Final polls have Tories 'comfortably ahead' in Newark
They've started counting the votes here in Newark under the dome of the Great Chapel at Kelham Hall.
It's a wonderfully dramatic setting; usually these things happen in shabby leisure centres.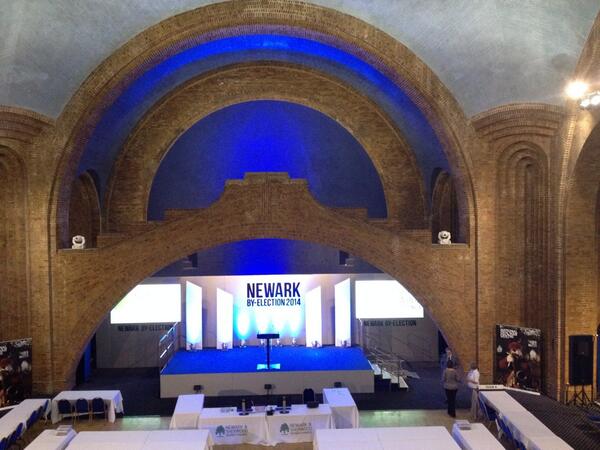 The final poll, by Survation, makes for a less dramatic sight.
It puts the Conservatives comfortably ahead on 42%, Ukip on 27%, Labour on a creditable 22% and the Lib Dems on a deposit-threatening 4%.
We expect a result in the early hours of the morning.
More top news
MPs and academics claim the extra light in the evenings would save lives on the roads and benefit public health.

Students at Marysville-Pilchuck High School in Washington are overcome with emotion at hearing their classmate was shot dead.

Northwestern Scotland and Northern Ireland face a rain-hit weekend, while the rest of Britain enjoys some bright but generally dry weather.