Leaders of the G7 group of nations are meeting in Brussels for a second day of talks, with the global economy, climate change and energy on the agenda.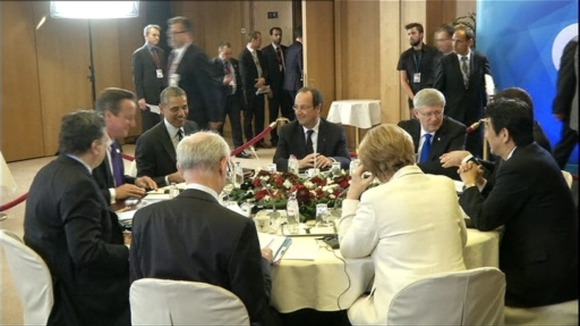 David Cameron is among the leaders at the summit, along with US President Barack Obama, Germany's Angela Merkel and France's Francois Hollande.
The Prime Minister will later travel on to Paris where he is set for face-to-face talks with Russian President Vladimir Putin, who has been excluded from the G7 summit because of his country's annexation of Crimea from Ukraine.