ITV News has seen an Ofsted report that strongly criticises the governance of one of the Academy schools at the centre of the 'Trojan Horse' investigation into possible links with hard-line Islamists.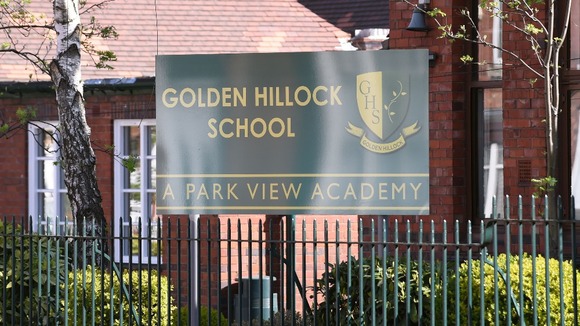 The says measures to keep students safe are "inadequate", while the school's equalities policy was deemed "not fit for purpose".
The regulator also warns that "leaders and governors are not doing enough to mitigate against cultural isolation", while female staff complained about feeling "intimidated" by male colleagues,
Some of the key points raised in the report: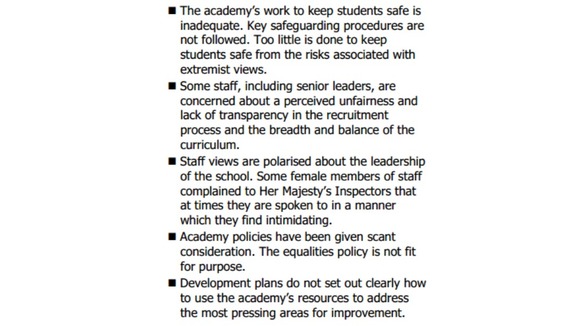 These concerns, along with several problems with the teaching and curriculum, have led to the school being placed in 'special measures' by the regulator,
This means the school has to follow an action plan to improve its performance or risks being closed down.
Read: Ofsted to criticise Birmingham schools over 'Islamist links'