Russia's Prime Minister has accused the G7 group of nations - from which Russia has been excluded - of "cynicism without limit" over the Ukraine crisis.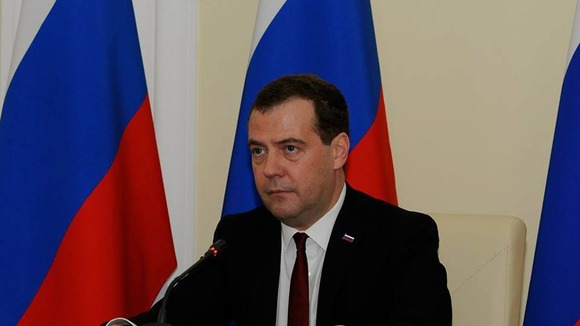 News agency Interfax quoted Dmitrii Medvedev saying: "The so-called G7 even talks about the measured actions of the Ukrainian army against its own people. This is cynicism without limit."
His words refer to a joint G7 statement issued on Wednesday that called for the Ukrainian government to "maintain a measured approach in pursuing operations to restore law and order".