The search for missing Madeleine McCann continues on wasteland in Praia da Luz, Portugal, as police have applied for an extra seven days to investigate the site.
Read: Madeleine police 'taken by surprise' by discovery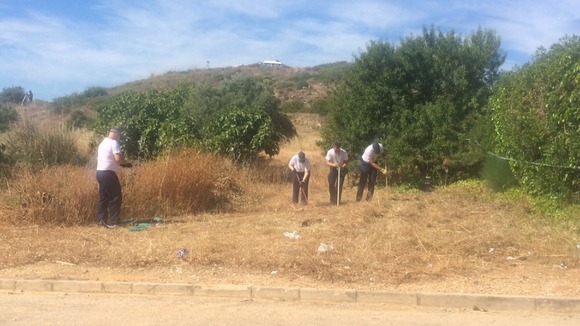 The two springer spaniels from South Wales Police that are being used at the site were seen sniffing around a flat area of the scrubland that had been marked out with tape this morning.
It is not clear whether they will work over the weekend and officers are not expected to carry out any searches on Tuesday, as it is a public holiday in Portugal.