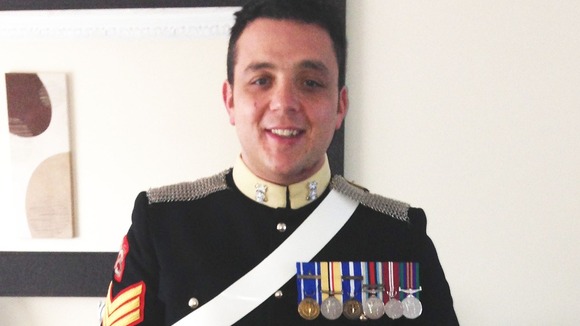 The wife of a soldier killed at an Army training base has paid tribute to him as her "soul mate" and "best friend".
Father-of-two Sergeant Mark Foley, 31, who served in Afghanistan, was killed in Warcop, Cumbria, while travelling in a military vehicle yesterday.
An investigation into the accident, which injured two other soldiers, is under way.
Paying tribute to her husband, who served with Norfolk-based The Light Dragoons, Kelly Foley said he was "the best dad ever" to daughters Emily and Hannah.
His commanding officer, Lieutenant Colonel James Senior, said: "Sergeant Foley was an exceptionally talented, battle-hardened soldier who embodied everything that is good about our profession.