The head of the International Monetary Fund has welcomed the UK's economic progress over the last year but warned of major risks that remain.
Delivering the IMF's annual report on the state of the British economy, Christine Lagarde said that "the news coming out of the UK has been pretty much all good".
She pointed to the UK's growth rate being the highest of the advanced economies, along with signs that the economy is "rebalancing" towards a more investment-driven economy.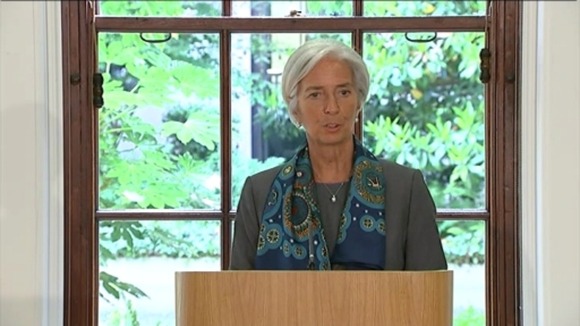 However, she also identified two major risks to Britain's prosperity - weak productivity and the the rapid rise of house prices.
"There is no room for complacency as there are risks looming on the horizon," Ms Lagarde said.