Barack Obama has told his Russian counterpart Vladimir Putin that he must recognise the new Ukrainian President, Petro Poroshenko in order to help de-escalate the crisis in eastern Ukraine.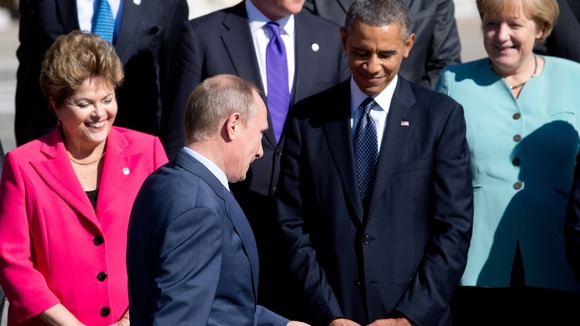 According to a White House official, the US President also told Mr Putin that if Russia works with the new Ukrainian authorities there could be "openings" to reduce tensions in the region.
Deputy national security adviser Ben Rhodes added that Mr Obama had demanded "ceasing support for separatists in eastern Ukraine, and stopping the provision of arms and material across the border".
Read: Cameron tells Putin: Ukraine situation 'not acceptable'