The 89-year-old veteran who went missing from his Hove nursing home to secretly travel to Normandy to commemorate the 70th anniversary of the Normandy landings is Bernard Jordan, the former mayor of Hove.
His nursing home tweeted a "then and now" picture of him.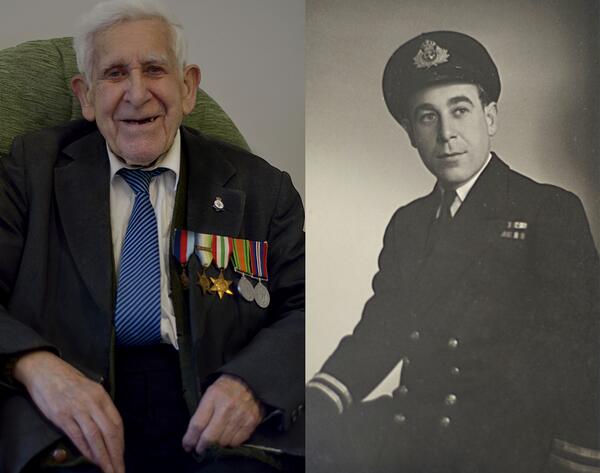 Pines care home in Hove said it is "definitely not the case" that the veteran was banned from attending D-Day commemorations.
A Sussex Police spokesman also denied reports that the home prevented the veteran attending the event.
More: Veteran missing from care home found at Normandy service