Ukrainian President Petro Poroshenko has said that "Crimea was, is, and will be Ukrainian" but stated he does not want war or revenge, during his inaugural speech.
He said: "I don't want war; I don't want revenge. I want peace and I want peace to happen," Poroshenko told parliament after taking the oath.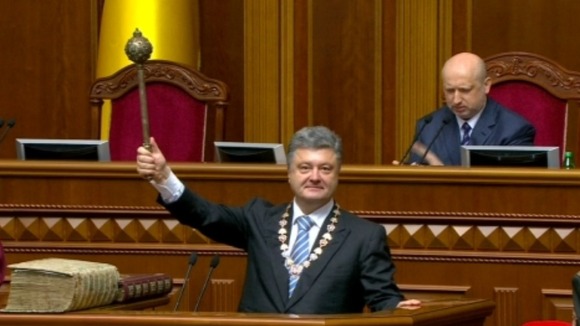 In his inaugural speech he said that he would offer a safe corridor for Russian fighters to go home and that he would "guarantee immunity to all."
He said: "Please, lay down the guns and I guarantee immunity to all those who don't have bloodshed on their hands."