Former Egyptian army chief Abdel Fattah al-Sisi will be sworn in as the country's new president today after a landslide election win last month.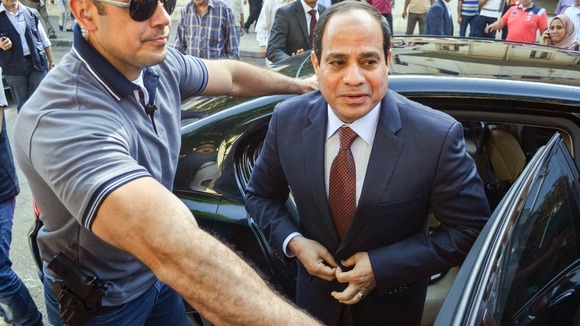 Mr Sisi won over 96% of the vote which was held following the overthrowing of President Mohammed Morsi and his party the Muslim Brotherhood.
Areas around Cairo have reportedly seen an increase in security presence ahead of the inauguration ceremony at the Supreme Constitutional Court.