Argentina's football team posed behind a banner declaring "Las Malvinas Son Argentinas (The Malvinas are Argentine)" to the 52,000 crowd before their kick off with Slovenia last night.
Fifa take a hard-line approach when dealing with players political views during its large competitions, issuing a fine and a two game ban for South Korea player Jongwoo Park in 2012, after he displayed a political banner during the Olympics.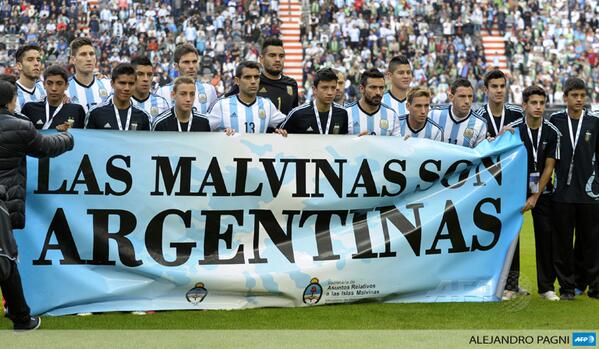 The Falklands banner is apparently put on show before many Argentina games, but the proximity to the World Cup has brought new attention.