The FBI is investigating threats against the family of former Taliban prisoner Sgt. Bowe Bergdahl.
The threats come after a number of former comrades of Bergdahl made television appearances accusing him of being a "deserter".
More: Parents of freed US soldier hurt by 'deserter' claims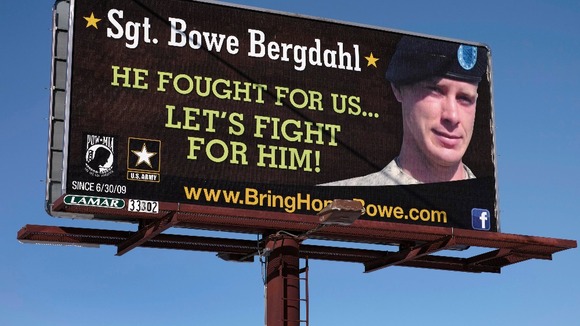 His home town was forced to cancel plans for a welcome-celebration for the soldier, who has been released after five years of captivity in Afghanistan, due to security concerns.
Hailey, Idaho, a town of 8,000, where Sgt Bergdahl's parents, Bob and Jani Bergdahl, live, has been swamped with hate mail and angry calls. FBI spokesman William Facer said:
"The FBI continues to monitor the situation in Hailey, Idaho. We are working jointly with our state and local partners and taking each threat seriously."