Former Fifa vice-president and Qatar's top football chief used the country's wealth to win support in its bid to host the 2022 World Cup, The Sunday Times (£) has claimed.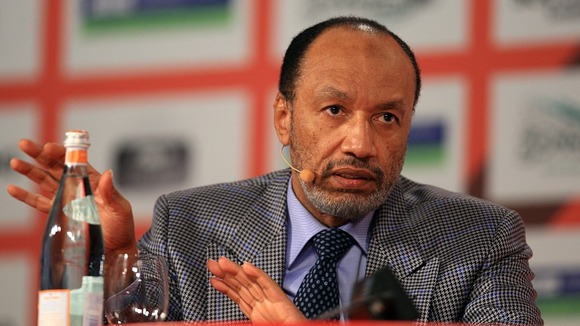 The newspaper, which has access to hundreds of millions of secret documents, claims Mohammed bin Hammam offered meetings with Qatar's royal family and government in a bid to influence key voters.
Bin Hammam allegedly secured government talks between Qatar and Thailand on a gas deal that was apparently worth tens of millions of dollars for the latter country.
He was also reportedly invited to discuss "bilateral relations" in sport between Russia and Qatar with Vladimir Putin a month before the countries victories in the 2018 and 2022 votes.
The Sunday Times also claims he set up meetings with the Qatari royal family for at least seven members of Fifa's executive committee including Sepp Blatter, the president of football's governing body.
The Qatar bid committee denies all of the allegations.
Watch: Cameron says England would provide a home for World Cup