Alex Salmond has reiterated his calls for a debate on Scottish independence with the Prime Minister.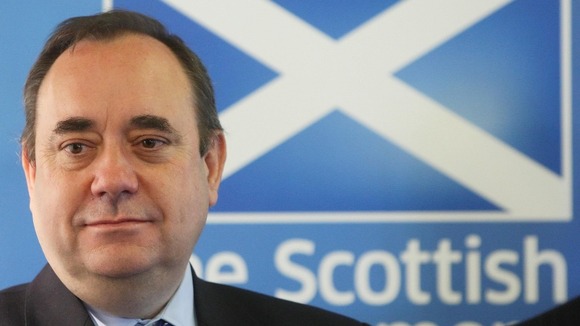 The move comes after a new poll suggesting English politicians getting involved in a debate would more likely make Scots vote for independence.
The Scottish First Minister also said he was surprised by Barack Obama's comments on independence.
Read: Barack Obama backs Scotland staying within the UK
He said:
"It was certainly surprising because the American government had made it very clear that they were staying studiously neutral in the democratic referendum that is taking place in Scotland.
"But of course David Cameron has been begging everybody internationally to say anything to help him in his travails at the present moment."