The introduction of Universal Credit and benefit cuts are "a driver of food poverty", according to a report from three major charities.
Read: Charities warn problem debt 'leaves children is distress'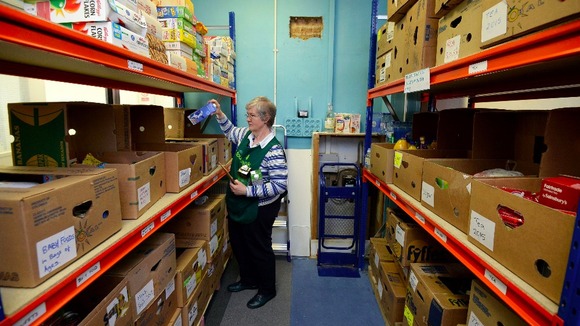 Oxfam, Church Action on Poverty and the Trussell Trust said, last year over 20 million free meals were given to people at the risk of going hungry because they could not afford food.
Analysis by Oxfam and Church Action on Poverty found that 20,247,042 meals were given to people in food poverty in 2013/14 by the three main food aid providers - the Trussell Trust, Fareshare and Food Cycle - an increase of 54% on the previous year.
The safety net provided by the welfare system seemed to be under threat because cuts to benefits are having a "severe impact on poor and vulnerable families".
Read: Food bank charity sees huge surge in donations after Mail on Sunday article