The Lib Dems will "significantly" reduce the national debt every from 2018/19 and only borrow to invest in projects which will boost growth, Nick Clegg will announce later today.
Read: Ashdown warns Lib Dems 'stop it now' after plot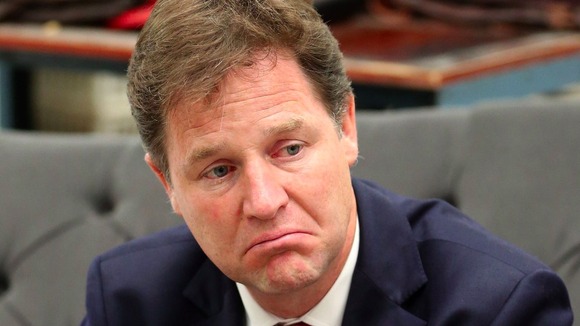 While the Lib Dems have committed to Conservative chancellor George Osborne's timetable for eliminating the structural deficit by 2017/18, Nick Clegg will insist his party would make the rich pay a greater share.
The economic plan for their 2015 manifesto is part of a strategy to distance themselves from the Tory party and Conservative spending plans which Clegg claims would mean "austerity for ever".
Mr Clegg will also stress the importance of investing in housing to "protect the country from another crisis" by reducing the risk of a property bubble.
In a speech which effectively starts an extended campaign by the Lib Dems ahead of next year's general election, Mr Clegg will accuse his coalition colleagues of planning to balance the books by hitting those "down on their luck" or "scraping by on the minimum wage".
Read: Voters still choose Labour despite 'unpopular' Miliband