The death toll in the terror attack at Karachi airport has risen to 11, including nine security force members, with at least 20 other people injured, according to a Pakistan news agency.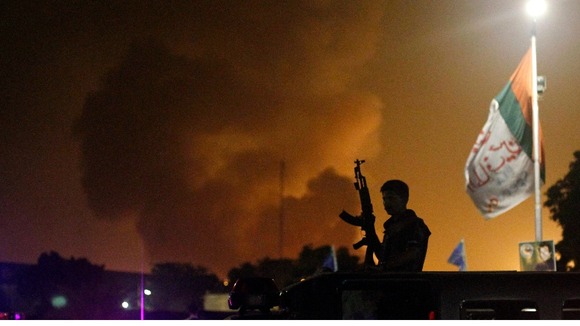 A military spokesman said all ten terrorists had been killed and the international airport had now been cleared, Inter Services Public Relations reported.
The spokesman added: "The fire visible in pictures was not a plane but a building - [the flames are] now extinguished. All vital assets are intact."
"Terrorists were confined to two areas and eliminated. Weapons and live ammunition including RPGs and rockets were recovered. Militants were wearing big packs," he added.
Read: Grenades thrown in deadly Karachi airport terror attack