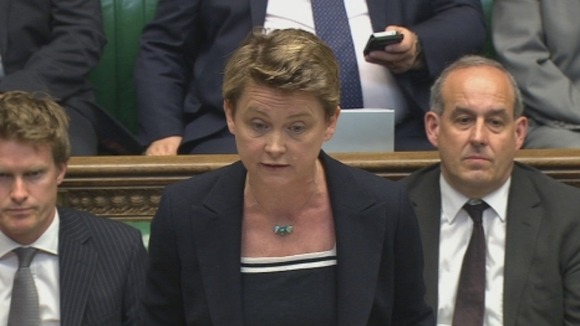 Labour says Theresa May is still "failing to take responsibility" for the publication of a letter to colleague Michael Gove that appeared to accuse the Department for Education of failing to act over alleged extremist links in some Birmingham schools.
Following Ms May's statement to parliament today, shadow Home Secretary Yvette Cooper said: "The Home Secretary claimed she did not authorise the release of her letter to Michael Gove accusing his department of a failure to act to the media or on the Home Office website.
"Yet time and again she refused to answer whether she wrote it in order to leak it, who did release it and why she left it on the website for three days," she added.
"Theresa May didn't write or send the letter until after Michael Gove briefed the Times. Are we really supposed to believe she didn't write it in order to leak it?," Ms Cooper said.