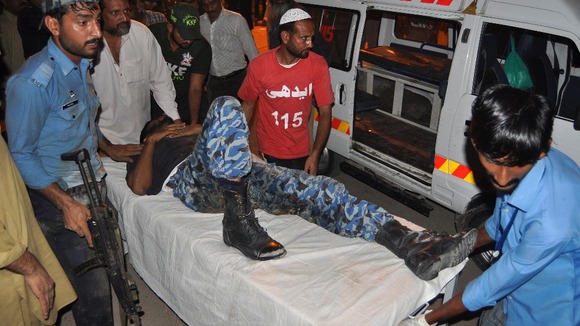 Pakistan's Taliban have claimed responsibility for the attack on Karachi airport, Reuters have reported.
Taliban spokesman Shahidullah Shahid said that the assault was revenge for the Pakistan army's air strikes in areas along the Afghan border where the insurgents are based.
"We carried out this attack on the Karachi airport and it is a message to the Pakistan government that we are still alive to react over the killings of innocent people in bomb attacks on their villages."
More: Three suicide bombers involved in Karachi terror attack