A stand-off between police and striking metro workers has continued into its fifth day in the World Cup city of Sao Paulo.
Metro workers set up road blocks near to Ana Rosa Subway Station in the early hours, while riot police holding shields and carrying guns lined up at entrances - to stop people marching through.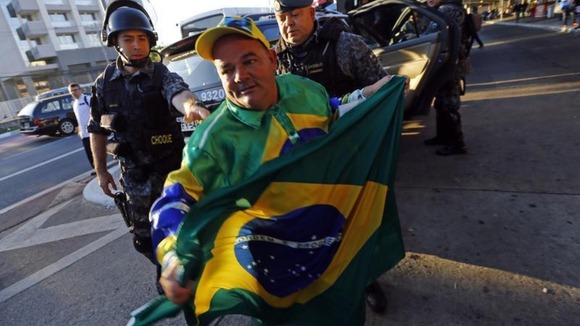 The metro workers are striking for a fifth day for better pay and conditions, which could cause chaos for the World Cup's opening game in three days time.