Sao Paulo's metro workers are striking for a fifth day, which could potentially cause chaos for the World Cup's opening game in three days.
Another vote on the strike is expected at 3pm following a rally held by workers.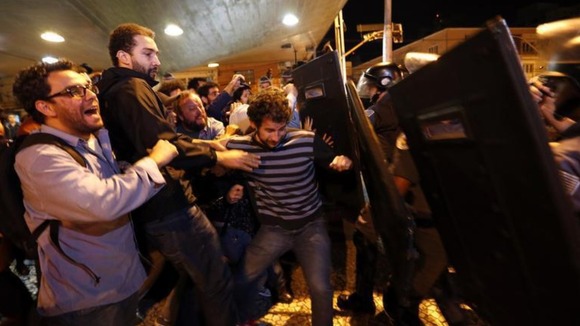 "The (metro workers') union sent an official request to President Dilma Rousseff asking her to help the category reopen talks with the (Sao Paulo) state government," the union said in a note on Sunday.
The opening game of a World Cup is generally reserved for a smaller number of fans, sponsors, hospitality representatives and commercial VIP's - meaning Fifa will be keen that the crisis is solved urgently.
More: Sao Paulo in total gridlock after 'open end' subway strikes