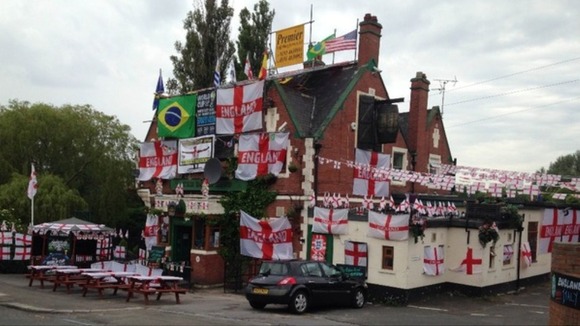 In preparation for Thursday's kick off, a pub in Tyneside has decked itself in England flags as well as those of other competing countries.
Read: Jarrow pub set for World Cup kick off
Pub landlord Norman Scott told ITV News Tyne Tees he will take each country flag down as it is eliminated. He did not speculate when he would remove the England flags.
Related: Southampton house completely covered in England flags for World Cup