The Duchess of Cambridge will meet supporters of the bid to launch a British team to take part in sailing's premier competition the America's Cup.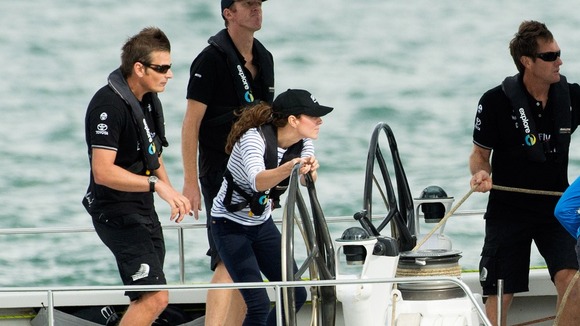 Watch: Kate rules the waves by beating William in yacht races
Olympic gold medallist Sir Ben Ainslie wants to enter a British team in the 35th America's Cup, which will be held in 2017, after his friend Andrew 'Bart' Simpson died while competing in the event last year.
However, Sir Ben's aim depends on the development of design and technology skills in the UK to ensure Britain has the expertise to build a boat capable of winning the famous cup.
The Duchess will today meet crew and boat designers and see an America's Cup class boat, during a breakfast reception at the National Maritime Museum in Greenwich.
Read: Dead sailor Simpson would 'have loved' UK America's Cup team