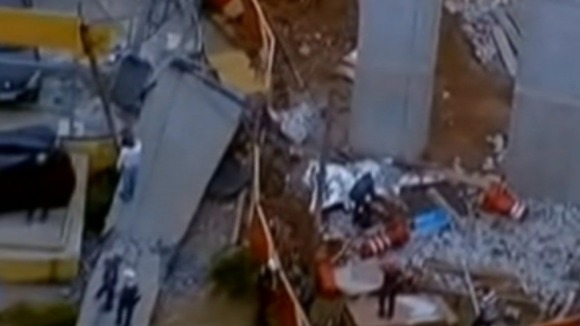 Police in Brazil's biggest city say a construction worker has been killed in an accident on a monorail meant to expand Sao Paulo's transport network.
The worker was hit by a large concrete support beam that fell while being erected.
An investigation into the cause of the accident is underway.