The mono-rail in Sao Paulo that collapsed and killed one construction worker and injured two more is a "long long way from being finished", ITV News Correspondent Dan Rivers has said.
Mono rail that collapse in São Paulo killing one and injuring two. It is a long long way from being finished. http://t.co/A0bzRjIxCq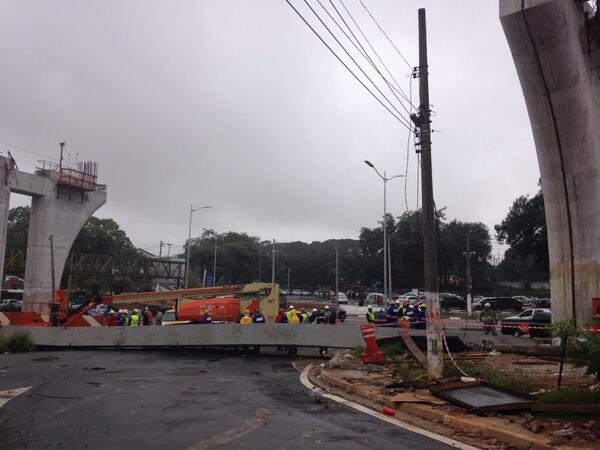 The multi-million dollar project was part of the city's plan to improve infrastructure and transport ahead of the World Cup, but last year city planners admitted defeat and said that the project was unlikely to be finished in time.