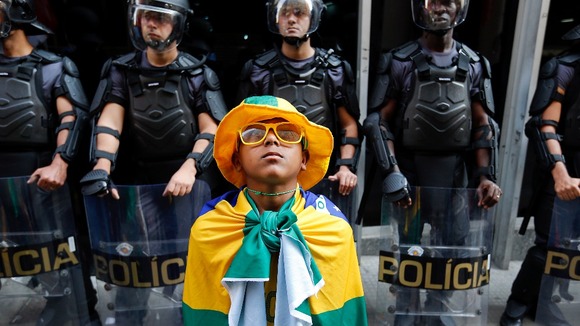 Striking subway workers in the Brazilian city of Sao Paulo have halted their action for two days, union leaders have said.
The strike had thrown traffic into chaos in the city before it hosts the opening game of the World Cup.
In a statement on the union's website, leaders said they would hold a vote on Wednesday to determine if their strike would resume on Thursday - the day the tournament's first match, Brazil v Croatia, will be played in Sao Paulo.
More: Police in Sao Paulo use tear gas to disperse protesters