UN Special Envoy and Hollywood actress Angelina Jolie will today be joined by Foreign Secretary William Hague in attending a summit on sexual violence in war, which is being held in London.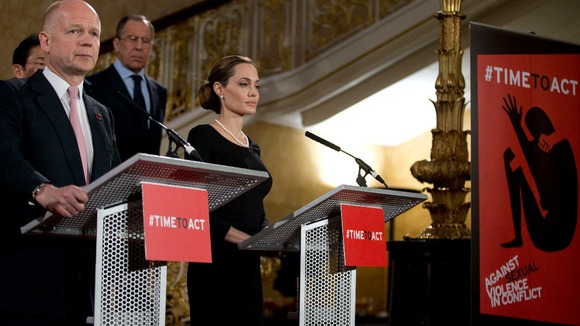 Read: Jolie says 'power of the people' forced Nigeria action
The four day event, which is called the Global Summit to End Sexual Violence in Conflict, will be held at the ExCel Centre in the capital and aims to raise awareness on the issue.
Representatives from 140 nations across the world will attend the summit, which is the largest conference ever on sexual violence in warzones.
Mr Hague, who previously said the issue "should shame all men", will call on the countries present to write action against the issue into their military training programmes.
Watch: Ugandan victim of rape - 'Say no and they will kill you'