Around 500,000 people have fled their homes in Iraq's second city of Mosul since it was seized by Islamist militants, the International Organization for Migration (IOM) has reported.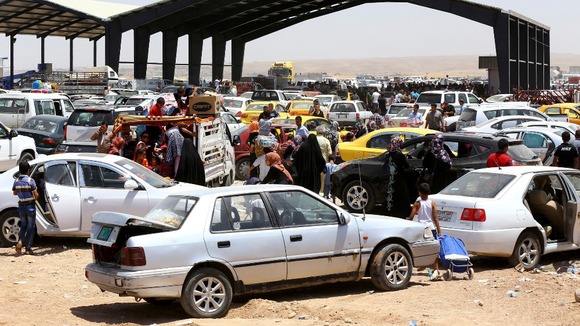 The mass exodus of the city came after the militants overran much of Mosul yesterday, seizing the governor's headquarters and rampaging through police stations, military bases and the airport as security forces abandoned their posts.
The IOM said it has found three areas of displacement: People moving from the west bank of the city to the east bank, those fleeing to other areas of the province and locals moving from Mosul to the Kurdistan region.