Brazilian president Dilma Rousseff has defended the decision to host the World Cup, which has been heavily criticised in the country, and said the South American nation was ready for football's premier competition.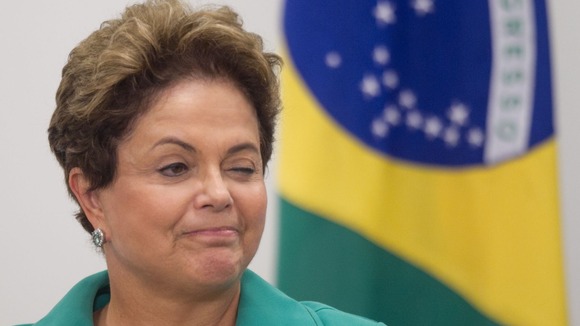 Read: Uefa leaders urge Sepp Blatter not to re-run for Fifa presidency
Ms Rousseff defended the cost of hosting the competition, vowed to punish corruption and urged compatriots to give visiting fans a warm welcome, in a television address.
The World Cup is set to kick-off tomorrow, with the host nation opening the tournament with their match against Croatia, and the president claimed "the pessimists" had been defeated by the determination of the Brazilian people.
She also rejected criticism that the country had overspent on the World Cup - which is set to cost close to £6.6 billion - saying the tournament would leave a lasting legacy.