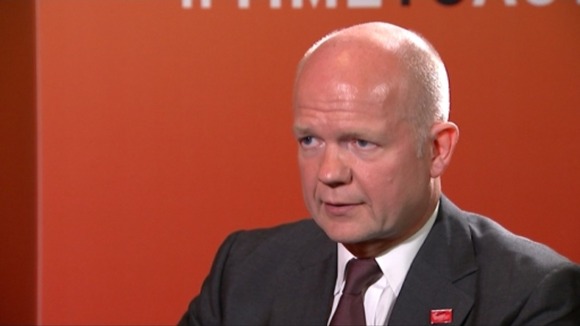 The are no current plans for British military intervention in Iraq despite the UK's concerns over the militant insurgency in Mosul and Tikrit, Foreign Secretary William Hague has said.
Speaking to ITV News' Mark Austin, Mr Hague played down any suggestion of sending troops to support the Iraqi military, saying that the security situation is one the country is prepared for.
"We left Iraq in the hands of elected Iraqi leaders with armed forces, with their own security forces, so it is primarily for them to deal with." Mr Hague said.
"It's very important that Iraqis take the leadership and responsibility of dealing with this, working with neighbouring countries.
We will do everything we can to relieve humanitarian suffering and of course to resolve the long running crisis in Syria. But the security situation on the ground is one Iraqis are equipped to deal with."
More: Iraq army vehicles 'shown burning on the road to Tikrit'