Uruguay striker Luis Suarez is training in triple shifts to be fit for his side's World Cup campaign.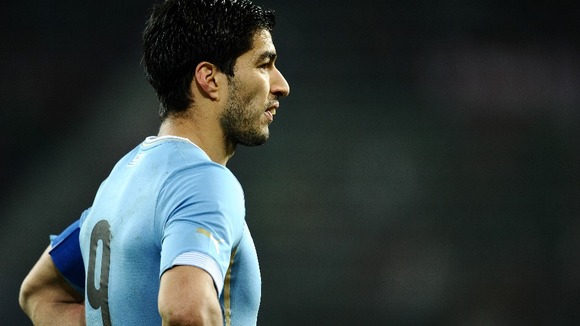 The Liverpool striker and Premier League Player of the Year hopes to be ready to face England on Thursday June 19th.
His preparation for the tournament has been interrupted by a knee injury, but he is now upbeat about his chances of playing.
"The knee is getting better. I feel very good. I have to go day by day but everything is on the right way," Suarez said.