The Government should set targets to reduce the amount of sugar in soft drinks, after research highlighted "shockingly high and unnecessary" levels in some fizzy drinks.
Read: Coke announces 'low sugar drink' to combat obesity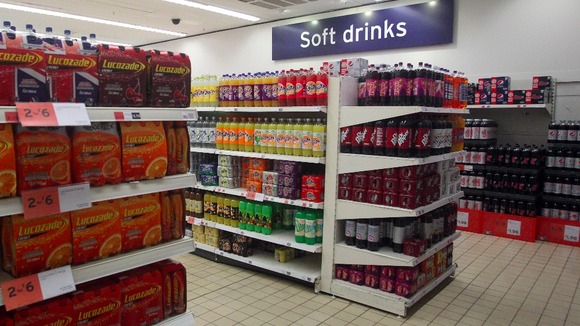 Action on Sugar wants Health Secretary Jeremy Hunt take tougher action on sugar levels in all food and drink products in order to fight the UK's burgeoning obesity epidemic, and warned of the high risk posed by fizzy drinks.
Three-quarters of the 232 drinks from high street supermarkets were found to contain over the daily recommended limit for sugar consumption, in a study carried out by Action on Sugar.
Some 79% of the fizzy drinks examined contain six or more teaspoons of sugar per can - more than the World Health Organisation's recommended maximum daily limit for all sugar consumption, the group said.