Hacker group Anonymous Brazil have started an online drive to disrupt local state websites and sponsors of the 2014 Fifa World Cup, on the eve of the tournament.
The group have defaced and brought down a number of websites, including Brazilian government agencies and attacked top Fifa partner sites, such as car manufacturers Hyundai.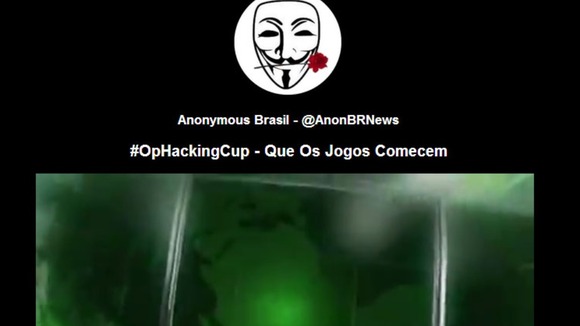 Hackers use a system called DDoS, or Distributed Denial of Service - sending a high volume of traffic at a website unable to cope with the numbers - causing it to crash.
"We had a busy last few days and there is more still to come," a hacker who calls himself Che Commodore and who claims to be a member of the Anonymous hacker collective told Reuters yesterday.
The World Cup has caused some discontent in the country, with many claiming the billions spent for the tournament would be better used on much needed infrastructure within Brazil.