Workers at Rio de Janeiro's two airports have declared a 24-hour strike on the eve of the opening match of the World Cup.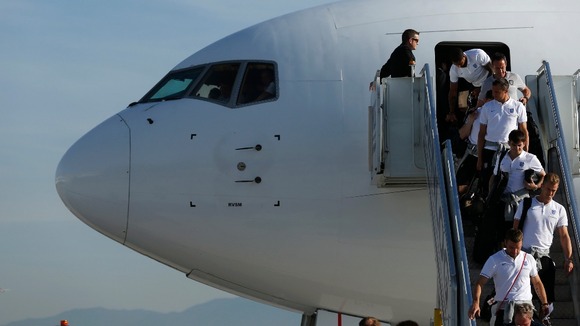 Beginning at midnight, local time, on Wednesday, staff will stage a walkout at Rio's Galeao international airport - set to be one of the country's busiest during the month-long tournament - and Santos Dumon airport, which provides flights to Sao Paulo, where the first World Cup game will be held.
Unions representing workers at the two airports are seeking raises of at least 5.6 percent.
A labour court has issued an injunction ordering the unions to maintain staffing at 80 percent of normal levels or face fines of up to £13,300.