A-lister and Oscar-winning superstar Angelina Jolie has picked up yet another award - an honorary damehood for her campaigning work to which she dedicates her "lifetime".
Known for her roles in Hollywood roles Tomb Raider and Maleficent, she has been a leading lady cinema for more than a decade.
But Jolie, 39, is also a committed humanitarian and was described by US secretary of state John Kerry this week as a "fierce and fearless advocate" in this field.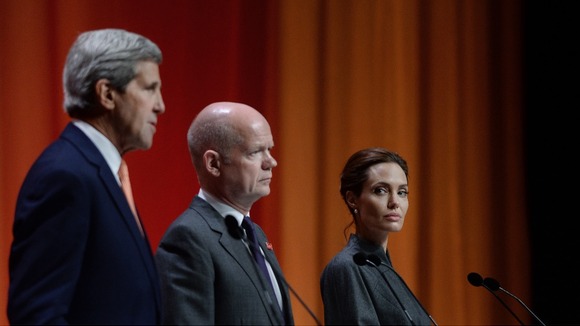 Jolie is receiving an honorary damehood (DCMG) for services to UK foreign policy and the campaign to end war zone sexual violence.
She said: "To receive an honour related to foreign policy means a great deal to me, as it is what I wish to dedicate my working life to.
"Working on the Preventing Sexual Violence Initiative and with survivors of rape is an honour in itself.
"I know that succeeding in our goals will take a lifetime, and I am dedicated to it for all of mine".